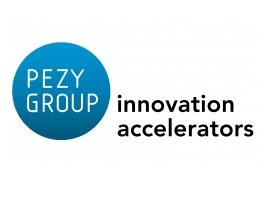 Sleepboot 11 3991 CN HOUTEN Utrecht Nederland
Pezy Group is a hands-on innovation agency with multiple offices in the Netherlands and Singapore.
We help our customers to accelerate innovation by working together in multidisciplinary teams and deliver state-of-the-art innovations from strategy to industrialization and sourcing.
Our large group of over a hundred professionals are the beating heart of our company and represent a wide variety of expertise and competence. We love our work and share the ambition to be the very best at what we do: creating meaningful and well-designed brands, products and equipment.
Markten waarin wij actief in zijn:
Consumer Products
Connected Products
Public Design
Branding
Functional Packaging
Special Equipment
The core strength of Pezy Group is the multidisciplinary practical approach in solving innovation challenges. From first sketch to production of end products, all resources are available within one network.
Competenties
Brand Development & Design: We power the front end of innovation through a design-driven and collaborative process that translates your core competence into enduring advantage and agility.
Development & Engineering: Our Development and Engineering specialists define, develop and realize clever solutions to make people's life easier or more enjoyable.
Demonstrators & Small Series: Demonstrators help validating the intended proposition at an early stage, allowing you to develop the right product fast and efficiently.
Small Series Production: By offering product development and small series production in-house, we offer customers various options to increase value and shorten time-to-market.
Modelling & Simulation: We combine fundamental engineering knowledge with advanced simulation expertise.
Sourcing & Industrialization: Innovation is the successful implementation of renewal. Therefore Industrialization & Sourcing has become integral part of our innovation process.